Note: Please be aware that the blue headers are clickable, and will take you to a relevant wiki page with more detailed information.
Main Menu
Edit
Home Screen
Edit
Present Box
Edit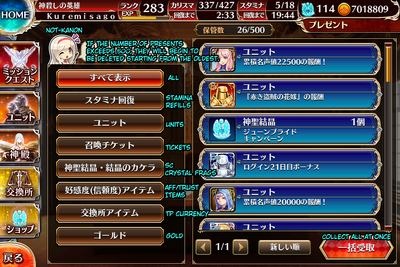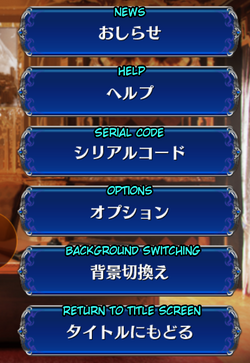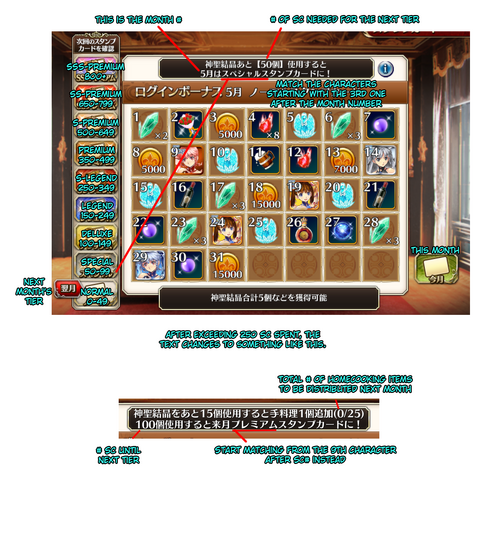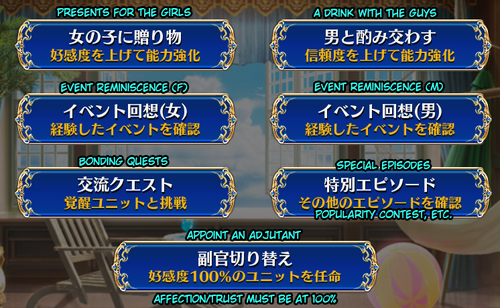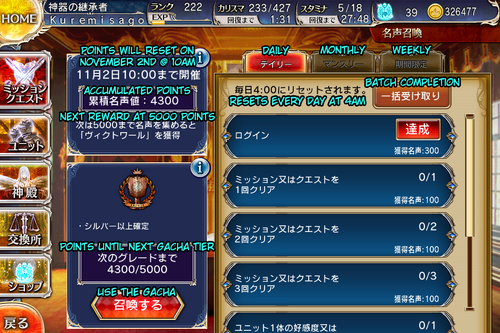 Battle Screen
Edit
Battle Menu
Edit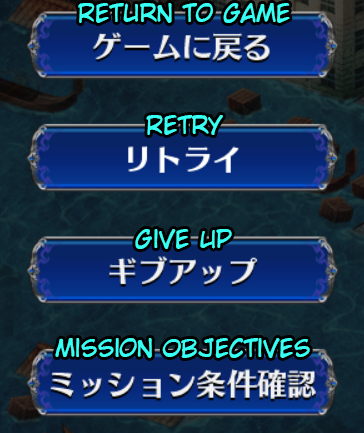 Units Screen
Edit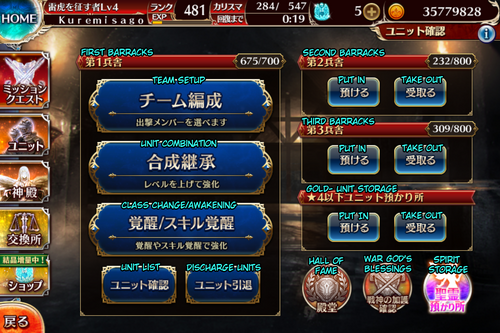 Team Setup
Edit
Batch Organisation
Edit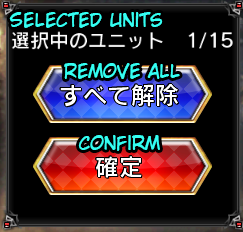 Sorting and Filtering Options
Edit
Class Change/Awakening
Edit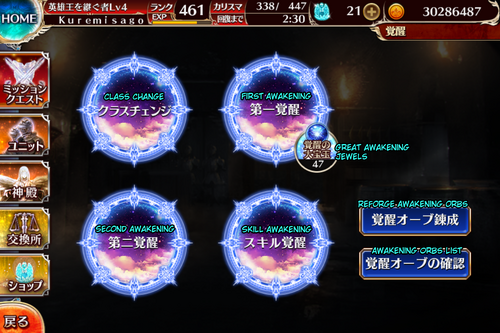 Awakening Orbs
Edit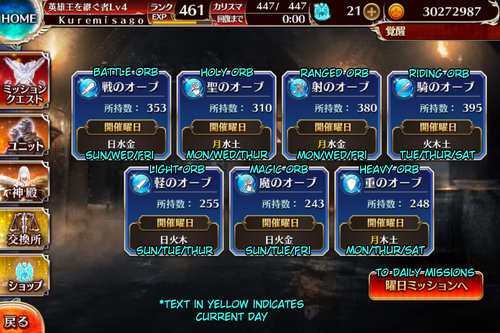 Unit Stats
Edit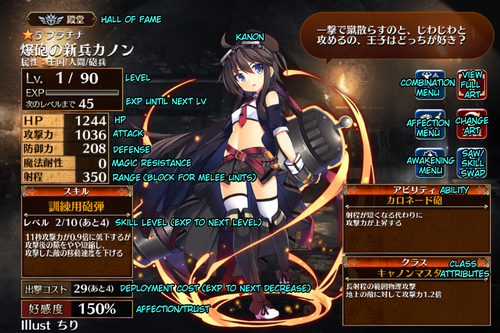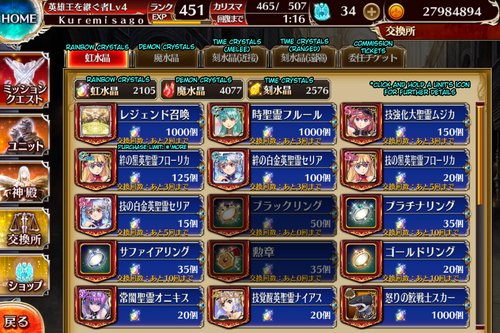 Shop Screen
Edit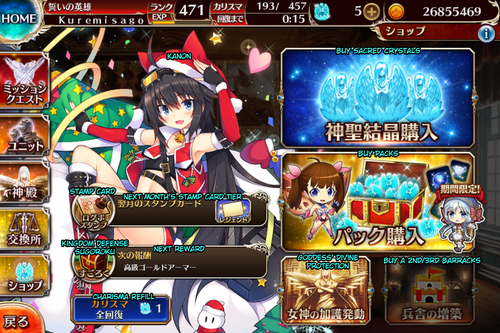 Error Messages
Edit
If you get the errors 400, 200, 0, or -10, the common fix is to restart both your game device (tablet/phone/desktop) as well as your router/modem/hotspot device.

In addition, always ensure your time is synced to internet time after any error (time zone is irrelevant).

"One of these four errors (I think it's 0) occurs when you don't have the latency/bandwidth to play the game, for example caused by a device updating, or peer-to-peer file sharing." -ValkyrieWiki

Ad blocker interference detected!
Wikia is a free-to-use site that makes money from advertising. We have a modified experience for viewers using ad blockers

Wikia is not accessible if you've made further modifications. Remove the custom ad blocker rule(s) and the page will load as expected.